High quality local meals
Eating great is as easy as
1.Select a few items from our weekly rotating menu.
2.We cook your meals fresh and deliver to your door.
3.Heat a few minutes and enjoy.
Nutritionist Designed
Flavor that counts
Beyond being incredibly tasty, our meals are nutritionally balanced for a sustainable healthy diet. If you're looking for a quick restaurant quality meal, or re-fueling after an intense workout, our meals can provide exactly what you need.
Vegan
Falafel Mezze Salad with Scratch Hummus, Roasted Peppers & Lemon Tahini Dressing
Size: Regular
Calories: 486
22g Fat
52g Carbs
20g Protein
VK OG
Mediterranean
Nut Free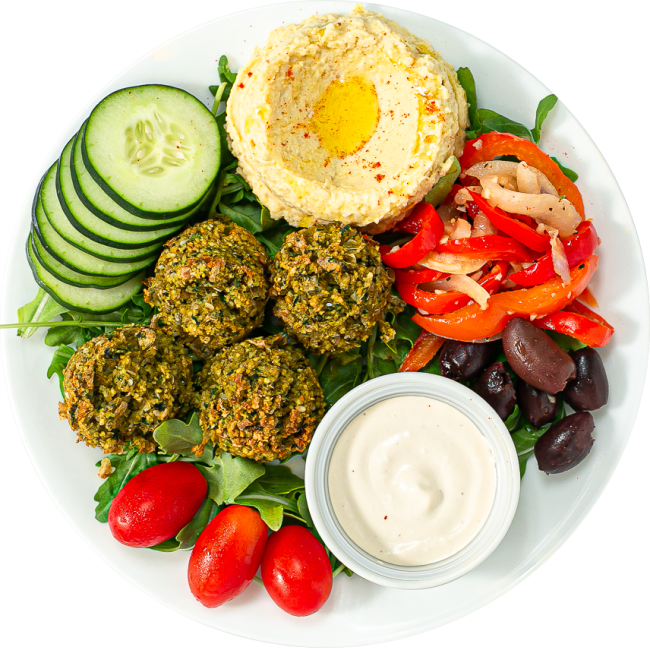 Classic
Turkey Meatballs Pomodoro with Roasted Spaghetti Squash and Garlic Sauteed Spinach
Size: Regular
Calories: 380
17g Fat
31g Carbs
30g Protein
Classic
Caribbean Grilled Pork with Red Beans & Rice, Okra Stew and Roasted Plantains
Size: Regular
Calories: 510
14g Fat
62g Carbs
36g Protein
Chef's Favorite
Gluten Free
Classic
Kung Pao Chicken with Fresh Veggies and Sweet & Spicy Peppercorn Sauce
Size: Regular
Calories: 400
15g Fat
38g Carbs
31g Protein
Pan-Asian
Spicy
Grain Free
Vital Ingredients
For peak performance
Our wholesome meals provide you with an abundance of nutrients and clean energy without any hidden hazards. We take special care to avoid many ingredients that are commonly problematic.
Yes
Responsibly Sourced
Functional
Seasonal
Whole Foods
All Natural
Farm Fresh
Cage Free
No
Gluten
Refined Sugars
Genetically Modified
Antibiotics, Hormones, Steroids
Chemical Preservatives
Artificial Ingredients
Place an order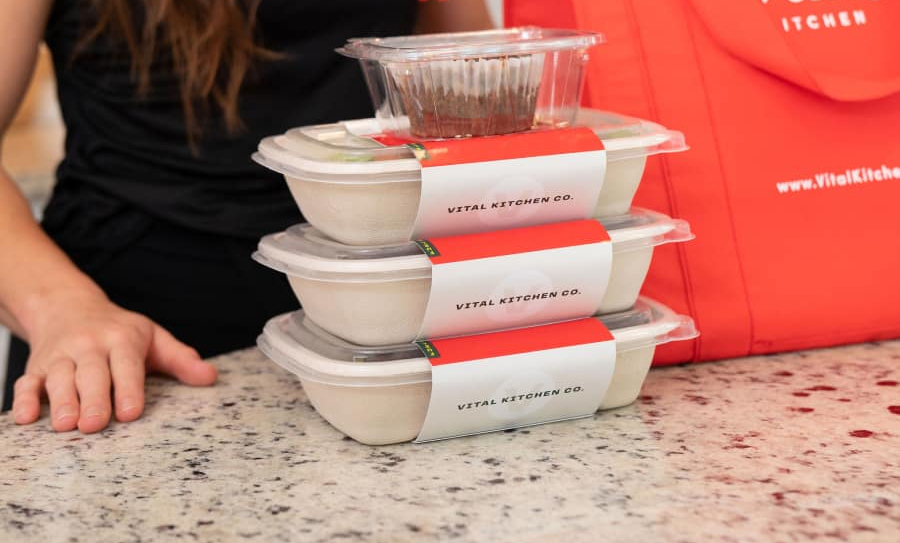 Ready in minutes
Hassle Free
Every meal we make is portioned & packaged for ultimate convenience. We fully understand the struggle to eat right, and that's why we provide meals that are fully cooked and ready to eat when you need it most.
Place an order
What makes our meals amazing
Fresh, Healthy & Unbelievably Tasty
Designed for Performance
Our meals are designed with balanced macronutrients, reduced sodium, free of gluten & refined sugars. Every meal component is weighed to a precise portion size for nutritional accuracy.
Fresh, Never Frozen Ingredients
You simply can't replace the flavor and nutritional benefits of farm fresh ingredients. All of our meals are delivered to you freshly made and never frozen.
Chef-Crafted Recipes
Our professionally trained chef's deliver top-notch cooking precision and restaurant quality flavor. Years of research and development have gone into perfecting recipes to meet our Vital Kitchen standards.
Only the best Ingredients
We take pride in the quality of every ingredient that goes into our meals, you can taste the difference. If it's genetically modified or contains chemical preservatives we don't use it. Our meats are all antibiotic, steroid & hormone free.

Check your delivery address
We deliver to the greater houston area.
Enter your address to find out if you are in our delivery zone.